Wooden Flooring Supply & Fit
Looking for new Engineered wood flooring?
Engineered Wood Flooring supply & fit, here at 4 Seasons Flooring we can supply a wide range of Engineered Wood flooring with the expertise and advice to fit it properly in your home. we can meet any requirements needed. Please read on to learn more about our Supply & Fit service. We can visit your home to take accurate measurements of the room and requirements, we would then recommend visiting our Engineered wood flooring shop outside wellington as to choose the right colour and design for your home.
Sometimes if budgets don't stretch we can look at the option of restoring what you already have by Floor sanding, this can be done on hardwoods and softwoods. 
Herringbone flooring has become very popular again in recent times due to its high quality, distinctive finish and vintage feel. 
Many people prefer the look of Plank flooring giving a much wider and more uniform look to your floor, great for larger spaces.
Panels take parquetry to the next level featuring stunning designs to make any room feel luxurious and special.
Chevron blocks are a variation of parquet flooring, rather than featuring straight ends they are angled and cut into a point giving any room a modern contemporary feel.
Check out some of previous supply & fits!
Solid or Engineered Wooden Flooring Supply & Fit
Solid wood
Examples of solid wood flooring include the likes of mahogany, teak, walnut, oak, ash, birch and maple.  The thing that each of these woods have in common is that they all come from deciduous trees.  That's to say, from trees that shed their leaves each autumn.  A more expensive option than softwood, there's no getting away from the fact that most, but not all hardwoods are more durable, as well as generally speaking, more sought after than softwoods.  The reason that hardwoods are more expensive than softwoods is largely down to the simple economics of supply and demand: a hardwood tree can take decades to grow, while softwood trees grow relatively quickly.
Generally speaking, a tougher wood type than softwood, solid hardwoods are ideal for use in timber flooring because they will stand up to the harsh wear and tear that life under foot throws at them and will last (more than) a lifetime in most instances.  Add to all of this the fact that hardwoods are more fire resistant than softwoods and you soon start to see the appeal.
Engineered wood Flooring
When it comes to wood flooring, in addition to the option of softwood or hardwood, there is also the possibility of investing in engineered wood flooring. Engineered flooring is made up of bonding a number of layers of ply or high density fibreboard (HDF) to create a core board, which effectively makes up the inner part of a "sandwich" which is then topped with a solid wood lamella or top layer.  These core boards are made by bonding layers of ply together or by introducing a thick layer of HDF, which is laid in different directions to create a strong, stable base for the solid wood top layer, which is commonly made of oak, larch or walnut.
Once you've decided to opt for a wooden floor, you'll be faced with (amongst many other exciting decisions), the choice between hardwood, softwood and engineered wood.   Which option will work best for your project will depend upon many things, such as your budget, the relative humidity and temperature fluctuations in your room as well as the natural colour of wood you're looking for.  While personal taste and preference will heavily influence the decision you make, it's really important that you make the right choice, and with this in mind, you should never fear asking for advice from your wood flooring supplier if you're in any doubt whatsoever.
Wood Floor Fitting Services in the Southwest
We provide professional wooden floor fitting services or either engineered wood flooring or solid wood flooring across the Southwest and more, please get in touch today to see if we cover you area and let us know about your new flooring project.
Adhering the wooden flooring to sub floor with adhesive for long-lasting stability and minimal movement.
Fixing the wooden flooring to the sub floor often joists or sheet timber.
Good option when installing over tiles or when sub flooring preparation is not affordable. Only available with Engineered wood flooring
Here at 4 Seasons Flooring every job is important to us no matter how big or small, we will ensure the job is done correctly with minimal fuss for you!
Get your Floor fitted the right way
We offer a full survey service from our flooring experts. 
The survey will outline all wood flooring fitting costs based on:
The state of the subfloor
If any furniture needs to be moved
The state of any skirting boards and architraves
If an old carpet has to be removed
The levels of humidity and moisture
Firstly, the expert floor fitter will monitor the moisture and humidity levels in the intended room with a special reader. Any readings must be reported back to the fitter as they form part of your terms of business with them. Once confirmed and the right conditions have been established, the fitter can begin their work fitting your engineered wooden flooring.
Installing Your Wood Floor
Engineered Wood flooring or solid wood flooring installations are a straightforward process, as long as recommendations are adhered to. As your floor fitting expert will tell you, it's of the utmost importance that you acclimatise a solid wood floor in the rooms where it will be laid for at least 10 days. Engineered wood flooring is much less at 2/3 days acclimitisation.
One of the reasons for doing this is because solid wood floors expand and contract during fluctuating temperature changes. This could be anything from switching on the central heating to a change in the seasons. There have been numerous cases where this has happened, even to the extent where the floor has expanded so much that it's pushed a brick wall down.
This is why we suggest wood flooring fitters that have years of experience. Their work is continually monitored for quality, customer service, reliability and professionalism. All fitting prices they quote will include the trimming of all doors, architraves and cutting the skirting board so that the floor can be fitted underneath. The fitter's specialist equipment will ultimately save you time and money in the long run and minimise on mess.
Once the above steps have been completed, the fitter will be sure the sub floor is sound and acceptable for a wooden floor. They will also be able to tell you the square metres required and any other pre-preparation required for a trouble free wood floor installation. When fully satisfied, the fitter will fit your wood floor.
What Type of Colours can I have for my new Engineered wood flooring?
Engineered wood flooring has been around for many years and as we have progressed different types of colours that have become available through advanced manufacturing, giving us a huge amount of choice when it comes to what style we want to use for our wooden flooring, see below for common types of wooden flooring colours we can work with.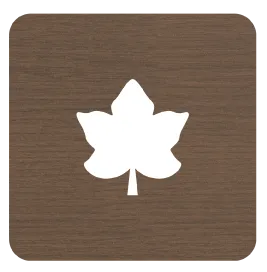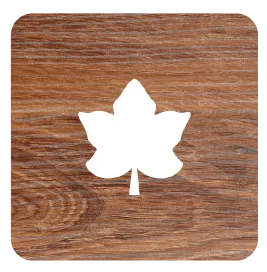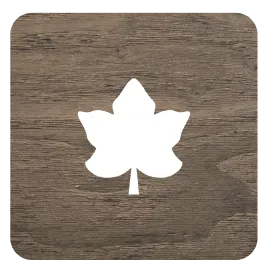 James Chilcott
We had James out to sand some floors for us, he did an excellent job. He arrived on time, dust was kept to a minimum and the finish was exactly what we were hoping for. I would not hesitate to recommend him.
Ryan Belbin
James was an absolute pleasure to work with. The restoration he completed was over and above what I was expecting. Great work, really nice chap. Thank you.
Katarina Sandgren
James did an amazing job with our old pine floors. He was professional, hardworking and exceptionally friendly and nice. He did four rooms in just one day and I was deeply impressed (and happy) with the result. I would highly recommend James.
Marie Richardson
I would highly recommend 4 seasons flooring after the amazing work on my cottage floors. Repairing and finishing the stairs, landing and bedrooms, fitting and finishing new floors downstairs. James was very helpful, offering advice, with finishing and how to care for the floors. Professional, talented, trustworthy and friendly, everything you need for such an important job.
James sanded my bedroom and sealed it with a stain of my choice. He gave options and advice, was extremely friendly and personable, and completed the job in good time and with noch mess. His dustless sanding tools worked perfectly and he fixed and filled gaps and broken floor boards. I would definitely recommend him and will surely get him back to do the next floor. The price was very competitive and the work was completed to a very high standard.
Fantastic job from James and his team sanding our ground floor parquet floor. The whole job done in a day. Really nice guys too. Communication was very good. The boys arrived on time. And all for a very reasonable price. Can't recommend highly enough.
James and his team were polite, timely and did a great job. I would happily recommend him.
They did a great job. The quote was the lowest by far and they could fit us in at short notice so I was not expecting much but they were polite, punctual and the floors look wonderful.
James did a fantastic job on laying our engineered oak chevron flooring. The job involved prepping, latex, then chevron lay. His attention to detail is great and we are very pleased with the results. His communication has been excellent and he's a pleasure to have in the house.
The work James and the team carried out was exactly what we were looking for. Came across some problems along the way, but they were dealt with quickly and professionally. Would not hesitate to recommend these guys.
Restored my pine floorboards beautifully! Responded to advert quickly, quoted and did it all for a very reasonable price, and even sanded a bit of wall that I'd done a bodge job of plastering! Very friendly and even my neighbours said how polite and hard working they were. Thank you very much.
James was so polite and has done a first rate job, at a very good price. I would highly recommend him.
Forgot to leave feedback at the time. Great work, very happy with price and results. Thanky!
Prompt, polite, helpful and true to their word. Would definitely recommend.
I am very grateful to James as he tried to help us very much. He even ordered a paint that was delivered to us from London from a very high-end shop. The colour we were going to use - a certain grey not to show the dog's paw prints when they come from the garden - is very difficult to find! So far we have put our floor renovation on back boiler due to our own problems, but I can recommend James a most attentive and problem-solving floor specialist that we had the pleasure to deal with. Very nice young man! Thank you, James, for all your effort!