Commercial SANDING, RESTOration & Installation
4 Seasons Flooring are here to help
4 season flooring have over 20 years of experience in the commercial flooring industry, we are able to restore and revitalise all types of commercial flooring including sports halls, sports arenas, Tennis courts, Basketball courts, offices and workspaces. 
We can work with any type of wooden flooring including sprung flooring, all types of Synthetic sports flooring and Pu (Polyurethane resin) including all the court markings you require for your facility.
Please see below for more information on the services we can provide.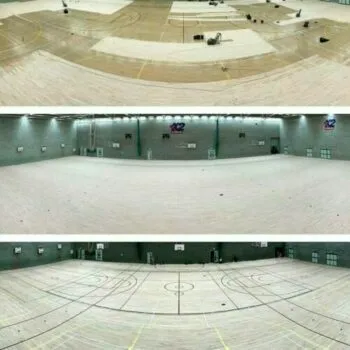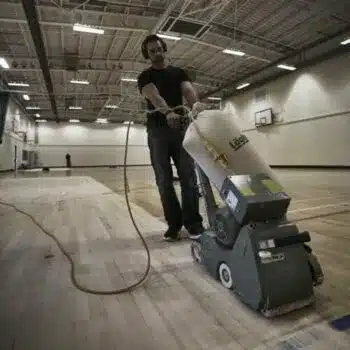 SPORTS HALL AND COMMERCIAL FLOORING
When Installing a new floor in a sports hall, arena or commercial space there are many factors that need to be considered to that of a domestic installation. As an expert in Commercial and Sports flooring, we have the knowledge needed to insure your installation is done correctly for optimum performance including checking the area elasticity levels, point elasticity levels, the bounce rate and traction levels and even soundproofing and insulation levels for commercial spaces. All of these things can have a huge effect of the performance of your flooring.
There is a large variety of sports flooring available today which all have their own purposes, we are proud to offer all of them including all types of Wooden and sprung flooring, all types of Synthetic sports flooring and Pu (Polyurethane) flooring. using our expertise and experience we can asses the needs of your specific space and its uses and provide a bespoke specification for your flooring from design to installation including the sub flooring, specific top coatings and line markings.
Sports hall and commercial sanding and restoration
In many instances, you might not need to install a new floor but instead, use our professional restoration services. With any type of flooring in particularly sports flooring, it will get worn through constant use and therefore needs to be regularly restored to keep optimum performance and safety levels for users. This service is very popular with Schools, Universities and Sports halls where the use is very frequent making it an extremely cost-effective option.
Another advantage of choosing restoration over a new installation is time, the whole process of restoration of any type of flooring is still quicker than a complete installation meaning that you can get your space up and running again with much less disruption and downtime.
Sports hall flooring maintenance
With any type of sports flooring, it is essential that you keep up regular maintenance to ensure performance and even more so safety. Constant use, sweat and spillages can damage the floor, coating, lacquer and floor markings making the space unsafe for use. We highly recommend using our maintenance programme where we will periodically return to your space to provide the necessary maintenance it needs, this can be assessed depending on the type of flooring, the space itself and frequency of use, we will provide a bespoke plan for your facility to ensure it is always at peak performance.
Get in touch today to discuss your project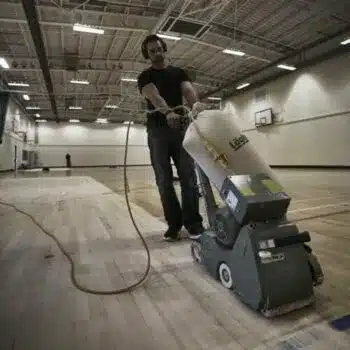 A break down of our services.
Floor sanding and restoration
New flooring installation
Flooring repairs
Flooring maintenance
Sports lacquer recoating
Line markings renewal
Indoor gym and sports floor cleaning 
Craftsmanship, specialist skills and true eye for detail stand at the centre of our business
 In our many years of experience we have had teh privilege to work in many
residential homes and commercial businesses and we take pride in our work and by nurturing great relationships with our clients and collaborators
We in turn are a customer as well and we understand and respect our clients' time, requirements and investments and so we aim and pride ourselves on great timekeeping and hastle-free service
Let's talk about your upcoming project
Here at 4 Season Flooring we pride ourselves on our customer service, we would love to have a chat with you about your Sports or commercial flooring project and see how we can help you to grestore your floor back to its former glory, we will assess all the necessary parameters and provide you with a no obligation unique quote specifically for your space.
Get in touch today to discuss you project
The 4 Seasons flooring Ethos
Communication – Pro-actively work in close partnership with our clients to ensure consistency and quality of service is maintained through clear lines of communication.

Continuous Improvement – We continuously strive to find new materials, equipment, tools and working procedures that could bring savings in respect to cost and/or increase quality and productivity for our clients.

Military Precision – The key ingredient in the flooring industry is timing, so we run a tight ship and work to meticulous standards (we pride ourselves on a perfect finish delivered on time.

Seamless Execution – Complete flooring solutions, from planning to finish and all the stages in-between. Good isn't good enough – We have a lot to be proud of but we don't rely on past successes, we're still hungry to do things better.

Service over sale – We recommend what is best for our clients and never pressure anyone into anything just because it would be best for us.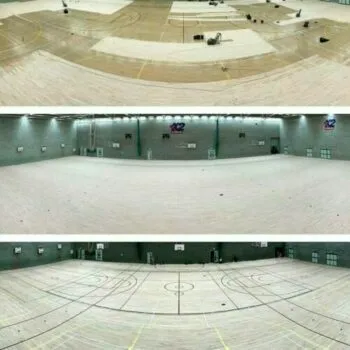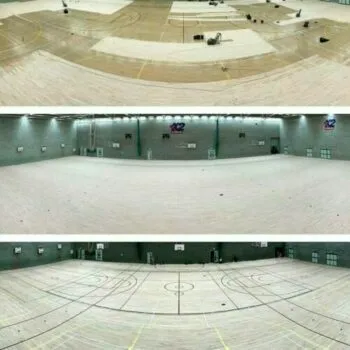 See what our happy customers have to say!
James Chilcott
We had James out to sand some floors for us, he did an excellent job. He arrived on time, dust was kept to a minimum and the finish was exactly what we were hoping for. I would not hesitate to recommend him.
Ryan Belbin
James was an absolute pleasure to work with. The restoration he completed was over and above what I was expecting. Great work, really nice chap. Thank you.
Katarina Sandgren
James did an amazing job with our old pine floors. He was professional, hardworking and exceptionally friendly and nice. He did four rooms in just one day and I was deeply impressed (and happy) with the result. I would highly recommend James.
Marie Richardson
I would highly recommend 4 seasons flooring after the amazing work on my cottage floors. Repairing and finishing the stairs, landing and bedrooms, fitting and finishing new floors downstairs. James was very helpful, offering advice, with finishing and how to care for the floors. Professional, talented, trustworthy and friendly, everything you need for such an important job.
James sanded my bedroom and sealed it with a stain of my choice. He gave options and advice, was extremely friendly and personable, and completed the job in good time and with noch mess. His dustless sanding tools worked perfectly and he fixed and filled gaps and broken floor boards. I would definitely recommend him and will surely get him back to do the next floor. The price was very competitive and the work was completed to a very high standard.
Fantastic job from James and his team sanding our ground floor parquet floor. The whole job done in a day. Really nice guys too. Communication was very good. The boys arrived on time. And all for a very reasonable price. Can't recommend highly enough.
James and his team were polite, timely and did a great job. I would happily recommend him.
They did a great job. The quote was the lowest by far and they could fit us in at short notice so I was not expecting much but they were polite, punctual and the floors look wonderful.
James did a fantastic job on laying our engineered oak chevron flooring. The job involved prepping, latex, then chevron lay. His attention to detail is great and we are very pleased with the results. His communication has been excellent and he's a pleasure to have in the house.
The work James and the team carried out was exactly what we were looking for. Came across some problems along the way, but they were dealt with quickly and professionally. Would not hesitate to recommend these guys.
Restored my pine floorboards beautifully! Responded to advert quickly, quoted and did it all for a very reasonable price, and even sanded a bit of wall that I'd done a bodge job of plastering! Very friendly and even my neighbours said how polite and hard working they were. Thank you very much.
James was so polite and has done a first rate job, at a very good price. I would highly recommend him.
Forgot to leave feedback at the time. Great work, very happy with price and results. Thanky!
Prompt, polite, helpful and true to their word. Would definitely recommend.
I am very grateful to James as he tried to help us very much. He even ordered a paint that was delivered to us from London from a very high-end shop. The colour we were going to use - a certain grey not to show the dog's paw prints when they come from the garden - is very difficult to find! So far we have put our floor renovation on back boiler due to our own problems, but I can recommend James a most attentive and problem-solving floor specialist that we had the pleasure to deal with. Very nice young man! Thank you, James, for all your effort!